From small repairs over maintenance service to extensive full rebuilds - No Dig Equipment specialises in repairs and refurbishing microtunneling equipment. Depending on the status of your machinery we will make a tailor-made offer to get it up and running. With a full disassembly, a refurbishment or replacement of worn parts, the system will run like new again.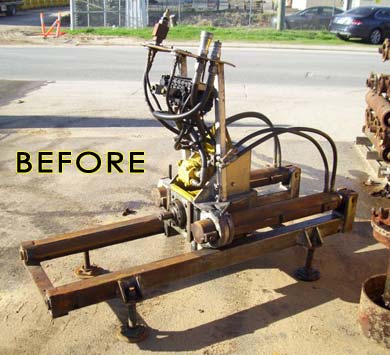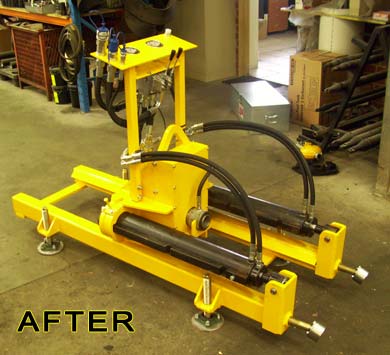 No Dig Equipment is a full service provider for Trenchless Technology Equipments including microtunneling systems. We offer everything for successful microtunneling from new machinery and consulting over spare parts, jobsite crews and field service to repair and high-quality refurbishment of spares and machinery.
Our engineering and software department furthermore develops and realizes new solutions for the microtunneling sector. In close cooperation with our customers we design also custom-made solutions in the fields of mechanical/ hydraulic, electronic and software engineering. We aim to provide an affordable, high-quality market alternative for service of microtunneling equipment. An alternative for those who are looking for a fair prizing, a more personal customer care or a more flexible support.
Pilot Tube Microtunneling Spare Parts
We provide high-quality spare parts at affordable rates. We don't save on quality because we know how important reliability is in our business. However, by placing strategic call-off orders with our suppliers and by keeping our overhead small, we are able to offer a very attractive pricing. For technical HOW TOs or any information about pilot tube microtunneling repairs or refurbishing, contact us on 08 9493 0642 or email This email address is being protected from spambots. You need JavaScript enabled to view it. for a quote or fill the form below.
Repairs and Servicing Inquiry