No Dig Equipment supply Horizontal Directional Drilling (HDD), Microtunneling and Trenchless Technology tools and machines
Trenchless construction methods such as Microtunnelling or Horizontal Directional Drilling, can provide extremely cost effective solutions for pipe installation of underground services when compared with conventional open trenching methods, especially when working in built up areas.
Your One Stop HDD Shop:
No Dig Equipment has been providing trenchless solutions for over 15 years. So if you need sound advice on a trenchless solution, be it microtunneling, horizontal directional drilling, pipe bursting or vacuum excavation, ask us for the right tools to do the job.
Horizontal Boring Tools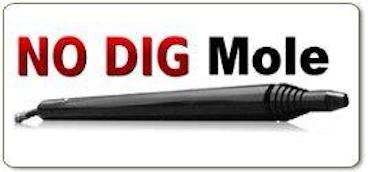 The NEW Pneumatic Piercing Under Road Boring tool is for sale here : nodig.net.au.
Vacuum Truck & Trailer
Vacuum Excavation for underground utility or service locating, soft trenching...find out more
HDD Tools
Best High Quality Horizontal Directional Drilling Tools - Shop now ...click here
Sand Guzzler Mud Pump
Hydraulic Mud Pump 10" or 12" body. Vertical or horizontal drilling
...click here
Lateral Pipe Bursting
Replace or upsize house connections. The pipe burster for the plumbers ...click here
Bed Borer Micro Rig
Find out how to 'Under Road Boring' at the best price with our micro rig ..click here.
Pipe Bursting
Replace worn out or broken pipes with ease. ...click here
HDD Back Reamers
We manufacture the toughest HDD Back Reamers ...click here
Pilot Microtunnelling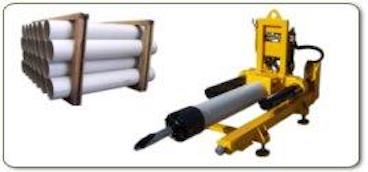 horizontal boring of gravity sewer, water and drainage underground pipelines, Pilot Tube Microtunnelling
Grundomat Mole
Ask us about Grundomat Mole horizontal boring tools.