Brass lever valves offer a quick and convenient design and reasonable cost for non-hazardous low pressure liquefied applications. Built with durable brass construction, these Lever action gate valves are manufactured in Italy with high quality materials and most commonly used in Vacuum Excavation (Vac Unit) tanks.
Available in
4" BSP (*British Standard Pipe) and NPT (*National Pipe Thread)
6" BSP Thread type (British Standard Pipe)
*BSP thread form stands for British Standard Pipe and is common in Australia and the commonwealth countries. It is based on trade size rather than actual diameter which can lead to some confusion when measuring ports.
*NPT threads are common in the United States and a few other countries.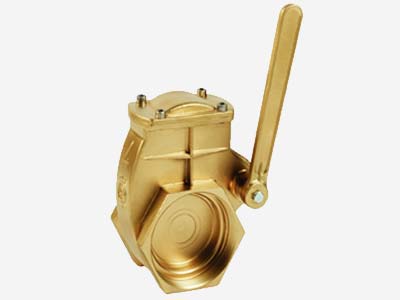 GENERAL DIMENSIONS
Ø"
4"
6"
Ø
93
145
H
218
320
h
157
232
L
385
452
F
100
102
gr ~
6.300
10.650
To inquire about price, availability or order, please call 08 9493 0642 or email This email address is being protected from spambots. You need JavaScript enabled to view it.