Vacuum Excavation VM2000 and VM3000
No Dig Equipment is a Western Australian owned and operated company providing innovative vacuum excavation technology - a safe and efficient, non-destructive, none invasive method of excavation.
Vacuum excavation (also known as: Non- Destructive Digging/Hydro-Vacuum Excavation) is widely accepted as the safest way to locate, expose or excavate around underground services to physically locate, install or repair.
No Dig Vacuum Excavation carries out works for the civil construction industry, major utility providers, electrical, communications and plumbing contractors and local government.
Our VM2000 and VM3000 Vacuum Excavators feature the productive know-how that comes from nearly 20 years of supplying contractors and municipalities with durable, reliable trenchless technology equipment in a large-sized machine purpose-built for vacuum excavation.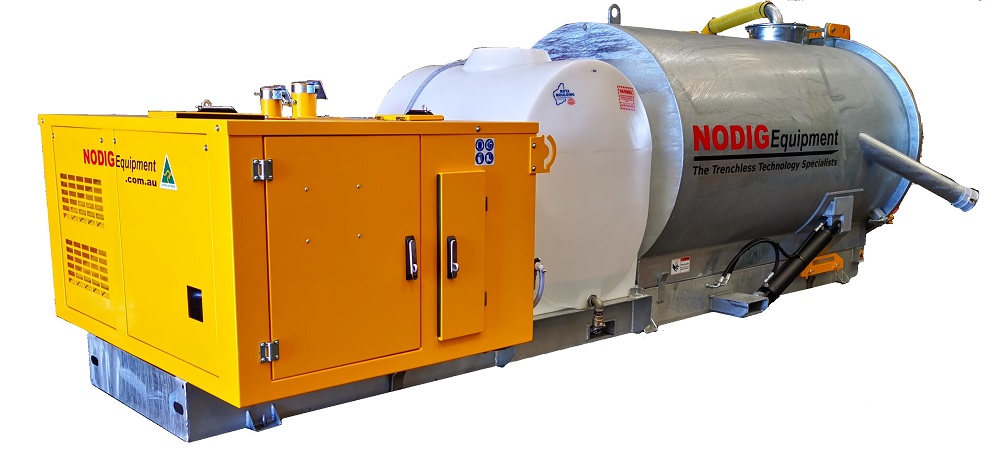 POWER PACK ENCLOSURE
Diesel Engine
Powerful Roots Blower
Fully Enclosed Blower Pack
Protection from the Elements
Quiet blower pack for working in urban areas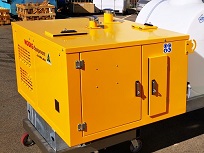 FILTRATION WITH CLEANOUT
Three Stage Filtration System
With Cyclone Separation
Washable 5 micron filter element
Sight glass on filter housing
Ease of service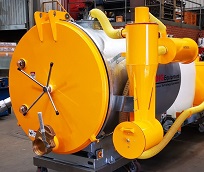 WATER SYSTEM
Water pump uses electric clutch feature
Water pump can be disengaged when not in use, allowing pull horsepower to the vacuum system
Reduces wear on water pump
Set at 3500psi for safe working around existing services.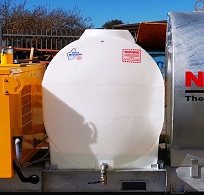 TANK DUMP SYSTEM
Hydraulic cylinder tank lift
Able to work on cylinders with tank down
Remote tank lift control
Ease of Operation
Manual door lock
VM2000-VM3000 Dimensions

 
A
B
C
Dry Weight (Kg.)
VM3000
2080mm
4930mm
1725mm
3100 Kg
VM2000
2080mm
4240mm
1725mm
2800 Kg
VM2000/ VM3000 Vacuum Excavator

Vacuum System

3" hose all round and 550 CFM blower

Diesel Engine

34.9 Hp Kohler KDW1404

Spoil Tank

2000L or 3000L Capacity with remote hydraulic tipping

High-Pressure Water System

3500psi 15Lpm

Water Tank

800L

Retractable Hose Reel
15 m
Optional Extras

Double Jet Digging Wand

6.5 inch / 165 mm hole

Hose extension

10 m

Manual Boom Option

With hydraulic up/down movement