With a soil displacement hammer like the NODIG Mole, you can install buried cables, conduits and small pipes without digging-up roads, driveways and footpaths!
Get rid of the reinstatement cost & keep the profit in-house!
Great Features of the NO DIG Mole, an Under Road Boring Tool for sale
All NO DIG Moles features the convenience of a quarter turn forward and reverse control. Operators can quickly change direction by simply rotating the air supply hose quarter of a turn to reverse the tool with full air supply.
Powerful Hammer Head
The hammer head provides the Grundomat Under Road Boring NO DIG Moles rapid penetration and accurate direction even in the toughest soil conditions.
Great durability and reliability
NO DIG Mole utilises a bare minimum of moving parts which ensures greater durability and reliability.
Fewer moving parts ensures the Grundomat Under Road Boring Mole last very long and it makes it easier to service on site.
How it Works ?
NO Traffic Disurption & NO Re-instatement Cost
No traffic disruptions or road closures.
Going Trenchless with a Grundomat Under Road Boring NO DIG Mole will eliminate the cost and the hassle of traffic management along with the complaints that go with it. Traffic management can be a very costly exercise, and can involve many resources, as nearly every road closure (in Australia) needs to follow Australian Standards and must be passed by local Shire regulations.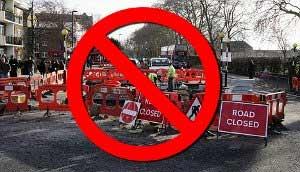 No high re-instatement cost ANYMORE!
Re-instatement can be one of the most costly items on any trenching job. Therefore going trenchless realy makes sense.
Repair of road pavements, footpaths and concrete driveways are time consuming and costly. Things like pattern concrete and red asphalt driveways can be very difficult to match and sometimes requires removal of very large section in order to get the repair to blend.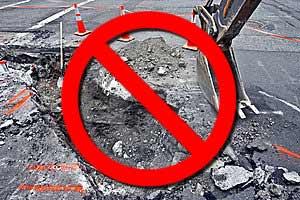 Installing pipes the Trenchless-way can saves you considerable cost and time.
Contractors avoid disturbing pavement, roads and landscaped surfaces which, greatly reduces the need to restore asphalt or concrete once the job is completed.
Realise fantastic savings by using the NO DIG Mole to install Telecommunication cables, Fiber Optic (for the NBN), Electric cables, Gas and Water pipes under roads, footpaths and driveways.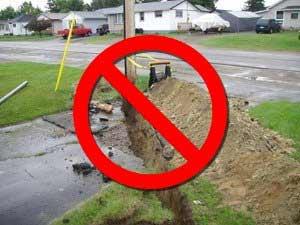 TOP 6 reasons Why having a NODIGMole is essential!
The most easiest Trenchless equipment to use for installation of small underground utilities
The cheapest alternative to costly and destructor excavators
It is very fast to install small pipes, just need few hours instead of a few days
It reduces the labour costs significantly
No more wasted time to clean up the mess
No frustrating traffic disruptions on road closures which involve high cost too!
Specifications

Diameter

Length

Weight

Air Consumption

Max. Pressure

45 mm (1-3/4in)
910 mm (36in)
8 kg
18 cfm
760 kpa (110psi)
54 mm (2-1/8in)
1220 mm (48in)
11 kg
22 cfm
760 kpa (110psi)
65 mm (2.5in)
1100 mm (43in)
20 kg
30 cfm
760 kpa (110psi)
76 mm (3in)
1380 mm (54in)
34 kg
40 cfm
760 kpa (110psi)
100 mm (4in)
1740 mm (68in)
73 kg
70 cfm
760 kpa (110psi)